It is forbidden to kill; therefore all murderers are punished unless they kill in large numbers and to the sound of trumpets. ~Voltaire
                                      Introduction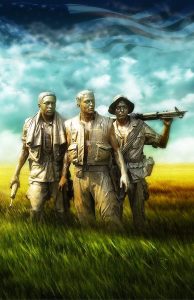 Last month's article featuring a compilation of essays and memoirs of the Vietnam War was hugely popular, having been viewed by well over two thousand readers in less than one month. We also received dozens of kind compliments regarding the article, with many readers suggesting that we post additional writings on the topic, so that is what we have done.
This article, like the first one, is a gathering of essays from a diverse group of people who were affected by the Vietnam War in some way. The group is composed of Veterans and authors as well as some veterans who have become authors.
Two pieces of artwork by Trieu Hoang are also featured. Trieu is a young artist from Vietnam. Trieu and I became acquainted through my writing and I am honored to feature his artwork with this article.
                                       Hal Moore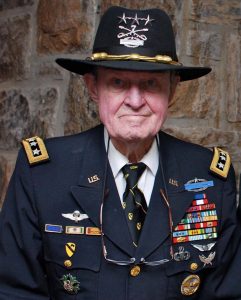 Hal Moore was perhaps the most beloved American officer of the Vietnam War. Hal, along with his friend Joe Galloway, authored We Were Soldiers Once, and Young and it's sequel We are Soldiers Still; A Journey back to the Battlefields of Vietnam. General Moore passed away in 2017.
"There's never been a noble war except in the history books and propaganda movies. It's a bloody, dirty, cruel, costly mistake in almost every case, as it was in this war that would end so badly. But the young soldiers can be and often are noble, selfless, and honorable. They don't fight for a flag or a president or mom and apple pie. When it comes down to it they fight and die for each other, and that is reason enough for them, and for me."
―Lieutenant General Harold G. Moore, RIP
                                   Dr. Erik Villard
Erik Villard is a historian at the U.S. Army Center for Military History, specializing in the history of the Vietnam War. Erik is the founder of several Facebook groups which deal with historical events relating to the war. Erik has also been involved in screen projects, such as the PBS series on Vietnam by Ken Burns.  As one of my Facebook friends I have enjoyed many of Erik's photos and discussions relating to the war.
Erik has kindly provided this writing:

My interest in military history started at an early age when I started playing with plastic toy soldiers and reading books about WWII and the Civil War. By the time I entered high school, the Vietnam War had become my principal area of study. I was too young to remember the war, but my dad had been in the Air Force during the early 1970s, and I remember living on Travis Air Force Base in California where I could see military aircraft up close. I was drawn to the Vietnam War because it was a complex conflict that defied easy categorization- I also appreciated the vast collection of color images and films that helped bring the conflict to life. Even better, there was a generation of living Vietnam War veterans that I could actually talk to, and as time went on I discovered that I could use my historical knowledge to help these veterans make more sense of their experiences. Since joining the US Army Center of Military History in 2000, I have committed most of my professional life and a great deal of my personal time to researching the Vietnam War in the hope that my efforts will help those veterans, their families, and the public better understand America's most divisive conflict.
~Dr. Erik B. Villard, U.S. Army Center of Military History
                                       Bob Schweitzer
                                                              SOLDIER

It hit me in the deepest way…Kris Kristofferson talking about the pro-Vietnam war song he wrote back in the day….when he was in the Army.
He emphasized how his view had dramatically changed.
He stated back then he was "totally seeing the world from the perspective of the soldier"
What is seeing the world from the perspective of the soldier?
Does that go away?
When does it stop?
Could this be my angst?
Can I not let go of my training and my gut?
Will I always have the soldier mind?
A Marine is always a Marine.
I was an Airman.
And a large part of me is still an Airman
Military.
Maybe that is why I cannot publicly protest a war I don't
believe in.
I think of the troops.
I think of when I was in that situation.
How it hurt…..
and how I hated them!
How abandoned I felt….
as the rockets blasted,
and the snipers sniped.
We had each other.
Whether we believed in the war or not…
We believed in each other.
~Bob Schweitzer
                             John Podlaski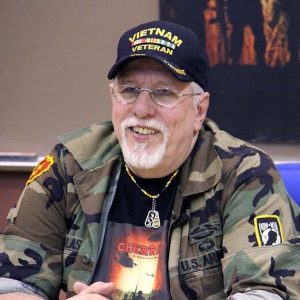 John Podlaski is a Vietnam War Veteran and an award-winning author. John and I became acquainted at a veteran's event several years ago when we were both signing copies of our books.  When quizzed on his writing, John offered these comments, which he has kindly shared for our article.
Question: What or who inspired you to start writing? And how long have you been writing?
Actually, my wife can take the credit.  Thirty years ago, my mother gifted us with a shoe box containing every letter I had written home while serving in the Vietnam War.  We read through the many letters and a personal diary I carried – my wife, intrigued by it all, had a hundred questions.  She suggested that I make a short outline based upon the letters and diary and then try to flesh it out so her questions could be answered.  I started this project on a manual typewriter and carbon paper, intending to write something no longer than a term paper.  However, as more questions and requests for clarification were made, the "term paper" grew.  Editing, during this time, required an entire chapter to be retyped in order to maintain proper structure.  In early 1980, Atari came out with a game console that offered a word processor, the ability to store data on floppy disks and a dot matrix printer.  Purchasing this, I spent the next three months duplicating all the key strokes of the paper into this new computer, then finding it much easier to edit and add to the story.
The manuscript was completed in 1986 and then shopped around to various publishers and entered into contests at various colleges; the story was a finalist at Washington State University's International Literary Awards.  I finally located a publisher who was willing to take a chance on my story providing it was rewritten to a third person perspective.  
Six months later, the rewrite was half complete and already exceeded the length of the original.  I began working a lot of overtime on my job and found that there wasn't any time available to continue my project – this continued for the next year.  At that point, I lost interest in the project all together – boxing everything up and moving them to the garage, where they sat for the next twenty years.
In 2009, my wife and I attended our 40th high school reunion – the school was small and we only had sixty students in the graduating class…at least two thirds of them had attended.  The last reunion attended was the 20th, and I had forgotten that I had donated two copies of my original manuscript for them to read and pass around.  So, I was quite surprised when they asked about the status of that manuscript from long ago.  When I told them I stopped the project shortly after that last reunion, they were relentless in their efforts to get me to pick it back up.  This persistence continued for the next two or three weeks before I gave in.
The floppy disks could not be converted to Microsoft Word without spending quite a sum of money.  My daughter, Nicole, said that if I could print out everything saved, she would get it all into Word.  Six weeks later, she handed me a memory stick with both versions.
Nine months later, April 20, 2010, "Cherries" was born as an e-book on Smashwords.com and later as POD on Amazon.com and other platforms.     
~John Podlaski, award winning author of "Cherries" and "When Can I Stop Running?"
                               Kathleen Rodgers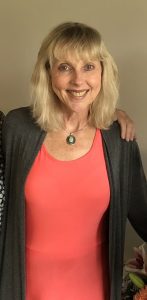 Fellow writer Kathleen M. Rodgers is a novelist whose stories and essays have appeared in Family Circle Magazine, Military Times, and in anthologies published by McGraw-Hill, University of Nebraska Press/Potomac Books, Health Communications, Inc., AMG Publishers, and Press 53. In 2014, Rodgers was named a Distinguished Alumna from Tarrant County College/NE Campus. Three of her aviation poems from the book Because I Fly (McGraw-Hill) were featured in an exhibit at the Cradle of Aviation Museum on Long Island, NY. In 2017, the Clovis Municipal School Foundation in Clovis, NM awarded her the Purple Pride Hall of Honor Award under the "Sports and Entertainment" category. 
Johnnie Come Lately first released from Camel Press in paperback & e-book in 2015. In 2018, Thorndike Press, the leading large print publisher in the United States, released Johnnie Come Lately and the sequel, Seven Wings to Glory, in hardcover large print library binding. One of Kathleen's goals as a novelist is to shine the spotlight on military families through the art of storytelling.
In the excerpt below, Johnnie Kitchen, a forty-three-year-old wife and mother of three, pens a journal entry to her late father, a man she only met once when she was a young girl. He was KIA in Vietnam November 22, 1970.
Johnnie's Journal
Memorial Day
May 28, 2007
Dear Father "Unknown":
At least that's what my birth certificate says about you. Mama's
name appears as a statement next to the word Mother: Victoria
Grubbs. No question about it. But not Father. You appear as
one eyebrow-raising word: UNKNOWN. But I guess unknown
is better than nothing at all. Better than a flatline _______ after
the word "father." As if you've always been dead.
Until Dale found those two photos, you'd been like an
unknown soldier to me: a vague recollection of a man in
uniform. Today, on a day set aside to remember our war dead,
my kids—your grandkids—finally have a face to go with your
name and rank.
I hope you didn't suffer,
Johnnie
~Kathleen M. Rodgers, author of The Final Salute, Johnnie Come Lately, and Seven Wings to Glory. She has recently completed her fourth novel and is represented by Diane Nine of Nine Speakers, Inc.
                                Charlie Vinroot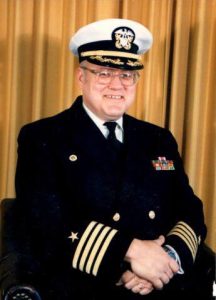 AFLOAT WITH THE BLUE WATER NAVY
TONKIN GULF 64-65
                Those of us 'Nam Vets who didn't spend much, if any, time in country like the ground pounders and grunts did, spent a lot of time in the Gulf between Dixie Station (down South) and Yankee Station (up North near Hainan Island) where the conflict, police action, war (whatever you call it) began.
                My career began with my LCDR (USNR) dad swearing me in on my 17th birthday.  I was inducted in a 2X6 program, 2 years active duty 4 in the USNR.   I was granted a deferment to complete high school and then 4 years of college.  After that, I went to OCS.
                Immediately after graduation from Officer Candidate School in Newport, Rhode Island, I received orders to report to USS INDEPENDENCE (CVA-62).  And after a very short in port time and a short Air Wing workup at Sea, we departed for Vietnam around the Horn of Africa.  I also learned that I was to be assigned as B Division Officer (Boilers).  Luckily, I didn't know a damned thing about Steam Engineering (remember my BSEE (Electrical Engineering))!  Fortunately, I had a CWO-4 Warrant Officer, by the name of Bob Ballinger who saved my young (22yo) ass.  Bob later worked for me when I was an O-5 in Naval Sea Systems Command in Washington, D.C. and Technical Director of the Battleship Reactivation Program in 80-84, but that's another story entirely. 
                Anyhow, once reaching the Tonkin Gulf in very early 1965, we immediately joined in what had become an all-out conflict.  We were usually 90 days "on the line" steaming 24 hours a day, launching aircraft 12 of those, usually, but at times all 24 hours with the 80 aircraft Carrier Air Wing 7 flying 12 on12 off.  As a Junior Officer, I ate in the Dirty Shirt wardroom on the 03 level (right under the flight deck) and my bunk room with 5 other J.O.s wasn't too far away.  Neither were the two bow catapults over our heads!  The pilots ate in this wardroom in their flight suits which were a lot cleaner than my coveralls from the Holes (the Main Machinery rooms) in the hot deep bowels of the ship.  I made friends with a few of them, but avoided doing so after of them didn't show up for any meals again. 
                Once in a while I was invited to dine with some of the Senior Officers the 2nd Deck, immediately under the Hangar Deck, which was 4 decks below my bunkroom and Dirty Shirt wardroom.  One day while there, I was confronted by the Captain with a letter and a broad smile on his face.  After opening the missive, I found that I had been directed to report for my Draft Physical 2 days before the letter was put in my hands.  Apparently, it took them 4+ months to figure out I had graduated from college, but they had not yet discerned that I was on Active Duty with the USN.   The Captain told me not to worry about it, but it was hard not to.  He said he "would take care of it".  He must have because I never heard from them again.
                It was a difficult 11 months however, as we lost 14 pilots.  A few were returned to the ship by rescue helos but most never did, being killed or captured or just plain MIA. Some were released when John McCain was when they returned the prisoners from the Hanoi Hilton.
                I "augmented" into the USN shortly after I was promoted to Lt(jg), O-2.  I could not become a regular line officer because of my eyesight.  I was designated an Engineering Duty Officer. 
                This cruise was followed by a Med cruise, Graduate School in Monterey, many shore duty stations and one more Sea Tour on USS LUCE (DLG7/DDG38) in 73-75 as an O-4 Chief Engineer.  I retired in late 1991, as an O-6 after 32 years of service. 
                Would I do it again, you're damn right!  In a heartbeat…..
~Charlie Vinroot
                            Dwight Zimmerman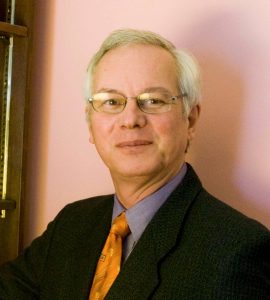 Dwight Zimmerman is an award winning author, a freelance writer and an editor. Dwight is an astute military historian and is a board member of the Military Writer's Society of America. (MWSA)
I am happy Dwight has provided this writing for us:
I was twelve years old when President Lyndon Johnson formally deployed American troops to South Vietnam in response to the Tonkin Gulf incident. My hometown was Devils Lake, North Dakota, population give-or-take 7,000. My home state was rural, economy based on agriculture, located in the middle of the continent and it had a population then of around 700,000. But for the neighboring states, no one in the country knew or cared about North Dakota—assuming they could even locate it on a map. But thanks to two Air Force Strategic Air Command bases (one at Grand Forks, 92 miles east, and the other at Minot, 95 miles to the west) and more than 100 Minuteman nuclear missile silos scattered about the state, the Russians knew where we were!
          During my first three years of primary school at Minnie H, I remember participating in periodic hide-under-the-desk nuclear attack drills. And there were those black and orange nuclear fallout shelter signs affixed to various buildings, one of them being the implement dealership building where my dad worked. Occasionally we'd hear that hollow double-tap of a sonic boom, letting us know that somewhere high overhead a military fighter was flying faster than the speed of sound. Most indelible was the one day in which a B-52 bomber buzzed the town. First there was this deafening roar of its jet engines and then we saw it—the bomber flying low overhead almost filling the sky.
          Back then, television viewing was limited to three networks NBC, CBS, and the upstart ABC, a couple of independent stations that aired old movies and syndicated programs, and a PBS station. Network news programs were thirty minutes long. NBC's anchors were the team of Chet Huntley and David Brinkley whose signature sign-off was "Goodnight, David." "Goodnight, Chet." ABC had Peter Jennings, but the most memorable of them belonged to CBS, Walter Cronkite. So great was his influence that he was known as "Uncle Walter."
          KXJB based in Fargo was the CBS affiliate and my family's go-to station for television news. From 1965 on and with rare exception Uncle Walter's lead story was something about what was happening in Vietnam, and he regularly led that segment with the latest body-count figure of enemy troops killed provided by the Defense Department. I remember that it struck me odd back then, like it was some sort of morbid score.
          Like just about everyone else in the country, I knew nothing about Vietnam or its location before it began appearing on television news. But, once troops were on the ground in force, it became a nightly news item. And, as time passed, a baffling one for me.
          My father had served in the Army during World War II. I was a huge fan of World War II history, reading every book in the library about it and buying the Ballantine Books paperbacks on the subject that were being released at the time. In that war, we and our allies were the good guys. After some years of hard fighting, we defeated the bad guys—attacking them in lands they had conquered and then in their homeland.
          With Vietnam we were told that the communist North Vietnamese were the bad guys and that we were there to help keep the democratic good-guy South Vietnamese free from communism.
          But, then why were Buddhist monks in South Vietnam pouring gasoline over themselves and then setting themselves on fire in suicidal protest over their government? And why did we seem to keep repeatedly fight over the same sections of South Vietnamese territory? And, since we knew the North Vietnamese was using a supply route they carved out in neighboring Laos and Cambodia called the Ho Chi Minh Trail to run supplies to its troops in the south, why didn't we attack that supply line and cut it off? And, why didn't we invade North Vietnam and end the threat entirely?
          Truth to tell, for most of those years, I didn't pay too much attention to what was going on in Vietnam and what it might mean to me. It was there in the background, but certainly not influencing my school life. That started to change in 1968. That year was a very bad one for our country. It began with the communist Tet Offensive that shocked everyone in America, followed by nationwide civil rights and anti-war riots and protests, President Johnson announcing he would not seek re-election, the assassinations of Dr. Martin Luther King and Democratic presidential hopeful Robert F. Kennedy (whose brother President John F. Kennedy had also been assassinated), the chaotic Democratic National Convention in Chicago—even in such a faraway state as North Dakota we felt like the nation was falling apart. But what particularly captured my attention was the sight of male college students in anti-war protests burning their draft cards.
          Conscription was a law of the land back then and every high school male once he turned seventeen years old had to register for what was popularly called "the Draft." Once a year a Draft lottery was held in which days of the month were selected. The unofficial rule of thumb was that those who found their birth dates landing in the first third, roughly numbers 1-130, might as well volunteer as that group was guaranteed to be drafted. Those in the second group, roughly 131-260, were fence-sitters. If the nation was at war, their chances of being drafted were strong. If not, less so. Those who wound up in the last third, roughly 261-365, could basically consider themselves low-risk and unlikely to be drafted unless we were in a conflict like World War II.
          With the war in Vietnam escalating, but seeming to go at best nowhere and at worse downhill, and with young men returning from that war in numbers and telling harrowing stories of what it was like and being the brunt of anti-war protests, which were becoming more numerous and violent, I found myself becoming more and more confused and worried. Basically, everything revolved around this one question: If we are in a war, why aren't we in it, to win it? Nothing was making sense about us being there.
          I had bad eyesight but didn't know if it was bad enough to render me unfit for military service. I began reading what I could about what to expect in the military, which in those pre-Internet days wasn't much. I began considering my options. I had heard about protestors who emigrated to Canada and Sweden, but I didn't like that idea. I believe it was in 1970, my junior year in high school, that President Richard Nixon announced that no draftees would be sent to Vietnam. I didn't quite trust that statement. I decided that if my number came up, I'd avoid the Army and look to volunteer in one of the other services.
          I don't remember on what day my draft year lottery was held. But I do remember reading the newspaper the following day to see where my birth date, June 2, fell. In that list was an answer that would affect my life one way or another. As my eyes began scanning down the list, I found myself going deeper and deeper into it, past that "magic" number of 130, then the other magic number of 260. Finally, five numbers before the end, there it was: June 2: 360. Too many years have passed for me to remember how I outwardly reacted. I only remember that I felt relieved.
          As it turned out, I didn't go into uniform. My future eventually had me writing about those who did, and to try and explain why we fought the Vietnam War.
~Dwight Jon Zimmerman, New York Times Best Selling Author
                                Duke Barrett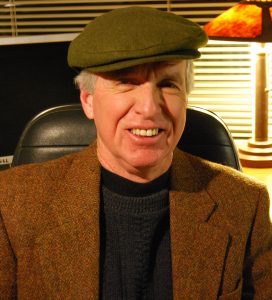 Duke Barrett is a Vietnam War Veteran. Duke has authored The Wall of Broken Dreams, which may be purchased through his website. Duke has provided this writing for us today:
                             A Few Memories of my First Days In Country
I had arrived fresh out of jump school with a plane load of other newly minted paratroopers on a Continental Airlines 707 jet Plane from Travis Air Force base Ca, to Tan Son Khut Air Base, Saigon, South Vietnam. Shortly after touchdown we were taken to the 90th Replacement Camp, a.k.a. Camp Alpha, to await our assignments, or better said, our fate, but not before we were mustered in and out of the host country air terminal at the base. 
Culture shock greeted us immediately at our point of arrival as we disembarked our first class like flight to our third world destination. Our senses were immediately attacked by the unrelenting heat and humidity of the land, foreign to most of us for sure. Once inside the terminal, the attack continued with foreign odors of food and tobacco permeating the air, the native spoken tongue and not to mention the unconventional restroom facilities, again, alien to us. Suffice it to say that this introduction set us Yanks aback and I believe it was at that point our involuntary assimilation to Southeast Asia had just begun.
Immediately following our comfort break we were whisked off the tarmac by a few army buses and transported to our temporary housing facilities at Camp Alpha, adjacent to the Tan Son Khut Airbase. Now, up to this point army housing had been anything but comfortable but our new accommodations were even less so than the traditional army quarters we'd had become accustomed to in our short military careers. Our new digs were noisy, really noisy, situated only meters from a runway that mission bound F-4 Phantom's used 24 hours a day.
 Our shelter was also incredibly hot; screened and sand bagged walls with a roof of corrugated tin making the evening rain sound something like the "end of the world" to those of us who'd never experienced life under tin roofs. In days to come I longed for the privilege of living under tin again.
~Duke Barret,  1/8 Cav (abn) 1st Air Cav Div.
                                  Norm Kober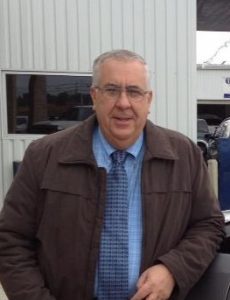 Norm Kober, another Vietnam War Veteran, and I went to the same high school back in the day. We reconnected several years ago through my writing. Norm is a successful upper level manager for the Chik a-fil restaurant chain where he travels extensively holding various seminars. He has been back to Vietnam several times on good will trips for his company.  Norm has shared these thoughts for our article.
The Vietnam war was a waste for everyone, all three sides lost in more ways than we can count. The North did achieve victory in the war, but they never captured the hearts of the people of the south. The people all over Vietnam both north and south want the same things Americans want, that's freedom to make a life for our families and ourselves that is improving and satisfying, where we can worship without fear, and with hope that our children and grandchildren will be able to do the same. My Life was changed forever because of Vietnam, the first two times I was there as an airman in the service of my country, I fixed aircraft and loaded wounded and dead soldiers on transport planes to leave the country, I grew up in many ways, some I don't talk about because of shame, and some I can say I'm proud of. The last two times I visited Vietnam I went in service to mankind to help make someone's life better. I grew more on the last two trips then the first two. I learned that you can't win a war with a gun, you can win battles for territory with weapons but you won't win the love, honor, and respect of people if your shooting at their countryman.
~Norm Kober
In closing, I wish to thank all who contributed to this article. I will offer my poem, that I often recite at Veteran's events and other venues as well.
I hope you enjoy it.
                          Sweet Bird of Youth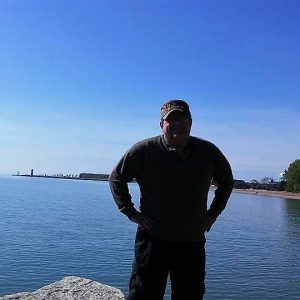 Oh sweet bird of youth when did you slip away?
When we were young, it was not clear that you might leave one day.
We had such times on your great wings those days indeed did fly.
And now you're gone we can't recall just when you passed us by.
On those strong wings, how did we soar with strength, fine looks and pluck.
They teased with hope, they offered wealth and they offered luck.
Now as we pine the hours, musing on our loss,
We grasp at straws to find that strength, that health, that vibrant gloss.
As moving on without you brings us to tear,
Knowing you will not return……leaves us in fear.
Oh, please return, old friend of youth,
Without you now we face the truth.
In time like you we'll slip away,
Our time here gone, with dreams of yesterday.
Copyright protected, all rights reserved © Joe Campolo Jr, You are welcome to share Joe's blogs in their entirety, crediting him as the creator