My guest writer, Tom Keating is a U.S. Army, Vietnam War veteran and fellow author. Tom's book, Yesterday's Soldier, is the coming of age story, of a young man in troubled times. Tom has also penned several short stories, including two which were earlier posted on my blog: Christmas 1969 and A Convoy for an Elephant.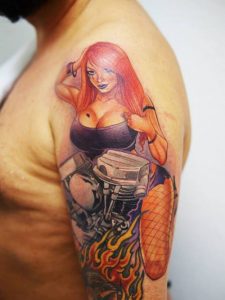 It's a real beauty!
Tom's current story, The Weekend Pass, is a lighthearted episode about an escapade at a tattoo parlor. These days, everyone and their brother (and sister) are all "tatted up", but Tom and I came of age at a time when tattoos were uncommon, and mostly looked down upon by "decent folk".
I myself ended up in a tattoo parlor in San Francisco, just before departing for duty in Vietnam. Between the four of us in our group, we only had enough money for one tattoo, so we drew straws. I was fortunate not to win, as I later witnessed the grief experienced by people arriving in Vietnam with fresh tattoos.
Here is Tom's story. 🙂
                     The Weekend Pass
                                   by  Tom Keating
In April 1969, I was in Columbia, South Carolina, on a weekend pass with my buddies from second platoon, C Company, 3rd Battalion, advanced infantry training (AIT) at Fort Jackson, South Carolina. The base was bustling, training thousands of soldiers, teaching them skills needed to fight in Vietnam.

Tom always hoped to maintain good relations with the brass  😉
Each day I learned how to kill the enemy in a variety of ways: with the M16 rifle, C-4 explosives and the M60 machine gun to name a few. We learned how to set up Claymore mines, field radio procedures, helicopter assault, and other infantry tactics.
By the end of each week my buddies and I were tired from all that training, so we welcomed our weekend passes into town. They were a touch of sanity and fun. The pass began on Saturday, at 12:00hrs and was good until 1800hrs Sunday. That allowed us to book a motel room in town and enjoy the pleasures of civilian living.
I reported to the company orderly room to receive my paper pass, get a quick uniform inspection by the sergeant on duty (we all wore the starched khaki uniforms, short sleeves, name tags, spit shined shoes, shiny belt buckles), and then take the bus into Columbia, South Carolina, the state capital.
Three of us, Mike, Jim and myself, all members of the same squad, hopped on the bus. Mike and Jim were from Indiana and members of the Indiana National Guard. I was a regular army enlistee. Our motel reservation had been reserved by one of the southern soldiers in our platoon because motels would sometimes hang up their phone if they heard a "Yankee" accent. Five or six of us would pile into the room for the weekend.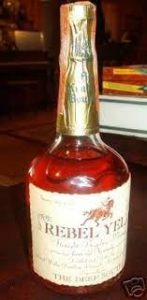 An infusion of alcohol has inspired many trips to the tattoo parlor  😀

 After securing our room, we headed for the Red Dot Store, the State liquor store identified by the big red dot painted on the front of the store. We each bought a bottle of "Rebel Yell" bourbon. It was cheap but tasted good. The label depicted a Confederate cavalryman charging with saber held high and was made exclusively "below the Mason Dixon line." We had to carry our bottles in brown bags, unopened till we returned to the motel. There were plenty of military police and regular police around the city to enforce the bottle ordinance.
 After tasting the golden liquid in our motel room, where our party of six had somehow grown to twelve, the three of us decided to walk downtown and see what fun we could have. The YMCA was having an afternoon dance for soldiers, and the Nickelodeon movie house was playing "Where Eagles Dare," the Clint Eastwood war movie. The movie sounded good, so we bought our tickets, sneaked in a bottle of Rebel Yell, and watched the make-believe war on the big screen. When the movie ended, that bottle of bourbon was empty.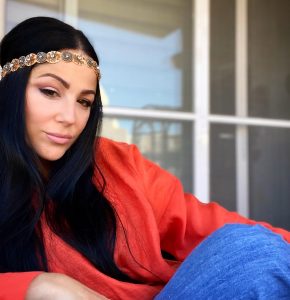 Dang hippies were always trying to corrupt us  😉

Trying not to stagger, we left the movie house and walked down main street where there was a "GI coffee house," named "UFO." It was the first of many so-called "GI coffee houses" set up near military posts during 1969, and provided soldiers with music, coffee, pretty girls to entice the soldiers to enter the place while people gave anti-war speeches. They also encouraged soldiers to protest by going AWOL (Absent Without Leave). Military police were stationed near the place to discourage soldiers from entering the premise. We took the hint and kept on walking.
The YMCA dance was nearby, so the three of us entered and bought our dance tickets, ten cents apiece, and danced with some of the young ladies. The young ladies were very charming, dressed as if they were at the prom. We didn't stay there very long.
After leaving the YMCA, our trip continued down Main Street. A turn down a side street revealed more bars, and lo and behold, a tattoo joint. Neon lights announced, "Tattoos for Men." Polaroid photos of successful client's ink art were hanging in the window. Some of the photos captured elaborate work on arms, chests and legs. One of us said, "Hey. Let's get a tattoo!" and we all thought that was a great idea. The tattoo artist had a big smile on his bearded face when we entered.
We were all college boys, all suburbanites in civilian life who knew nothing about tattoos in 1969. The artist held out a ring binder with Polaroid's of his work. The American flag flying in the wind was our choice. It would look good on our right arms.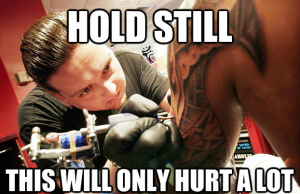 Jim was first. He sat down and the artist turned on his needle. He warned Jim that it would sting and started. Jim yelped and said "Jesus! That hurts!," but he gritted his teeth and the artist put a nice waving flag on his arm, stuck a gauze pad on his tattoo, and said, "Don't worry, the swelling and hurt will go away."
Mike was next and he was less than stoic. He winced and gasped as the needle pierced his arm. I thought he was going to pass out. I watched as my companions went through the pain and blood. Now it was my turn.
All that blood and wincing and cries of "Gah!" had sobered me. Thoughts of what my mother would say, ("only hoodlums have tattoos!" or, "you don't know where that needle has been, you could get sick!") reverberating in my brain. I could not sit in the chair. The other guys tried to convince me, pointing at their gauze covered "ink" and called me a sissy, a wimp, and every insult they could muster. But I was too sober, and after everyone paid for the tattoos, including me, we left.
Sunday, after checking out of the motel, the three of us went to the new restaurant chain, "The International House of Pancakes, (IHOP)" for breakfast. The novelty was that they had different flavored syrups in pitchers on the table. Blueberry, strawberry, all sorts of flavors to pour on your pancakes.
A tour of the campus of the University of South Carolina occupied us the rest of the day; checking out the coeds in miniskirts, and stopping in the campus library to read our hometown local papers. We had lunch in the student cafeteria. The last bus of the day to Fort Jackson took us back to our Company area at 1745 hours (5:45PM).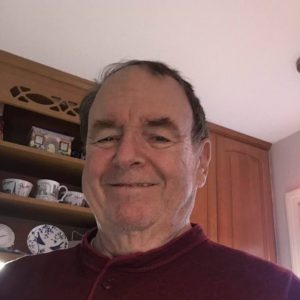 Older, wiser and still tattooless  😛

Jim and Mike showed off their new tattoos to others in the squad bay. They continued ragging me as a wimp. But, the next morning, Monday, as we began another week of training, Jim and Mike had to go on sick call. Their tattoos had become infected. Mom was right, again.
                                              ***
Tom's book can be purchased on Amazon:https://www.amazon.com/Yesterdays-Soldier-Tom-Keating/dp/1705530494/ref=sr_1_1?crid=26ZJMMRFH6Z3M&keywords=yesterday%27s+soldier+tom+keating&qid=1670470460&sprefix=yesterday%27s+soldier%2Caps%2C99&sr=8-1
You are welcome to share Joe's blogs, in their entirety, crediting Joe, and his guest writer when applicable. Copyright protected, all rights reserved © Joe Campolo Jr