Copyright protected, all rights reserved © Joe Campolo Jr
Click on any photo to enlarge
On War, Fishing and Philosophy has been rated number seven for books of it's category for 2021!
https://bookauthority.org/books/new-fishing-books
Recent interview with Happenings Magazine: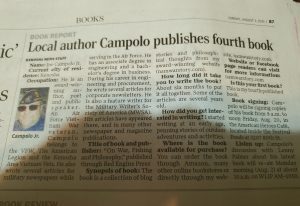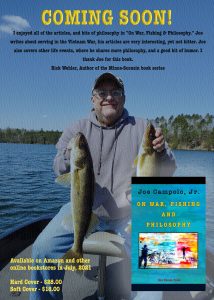 A copy of The Kansas NCO resides in the Pritzker Military Museum & Library in Chicago, Il.
https://www.pritzkermilitary.org/explore/library/online-catalog/view/oclc/895268042
Three Wars has now been released and is available on Kindle and paperback; via Amazon, or this website.